Madagascar launches RFQ for Latest Scaling Solar Tender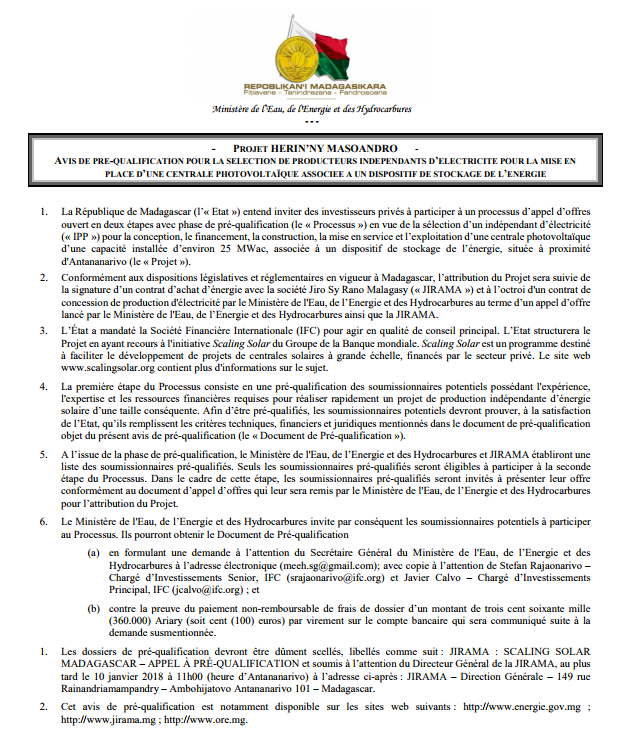 The Republic of Madagascar – through the Ministry of Water, Energy and Hydrocarbons (MEEH) – has issued a Request for Pre-Qualification (RFQ) today for a 25 MWac solar photovoltaic project located near the island nation's capital of Antananarivo.
For complete details, including the application process and fees, please find the RFQ notice in French here. The announcement will also be available shortly on MEEH's website.
All interested parties are invited to register with the MEEH and purchase the RFQ document. Applications must be submitted by 10 January 2018, 11:00 hours local time. Pre-qualified bidders will receive the Request for Proposals.
The Madagascar tender represents the fourth Scaling Solar tender in Africa to date, with two rounds initiated in Zambia and one in Senegal.  It will also be the first Scaling Solar project to be tendered that will include battery storage requirements in addition to solar PV generation as part of the tender.
Scaling Solar thanks its partners for their contribution to this project and their continued support for the Scaling Solar program.